Jose Canseco Gets Slugged in MMA Debut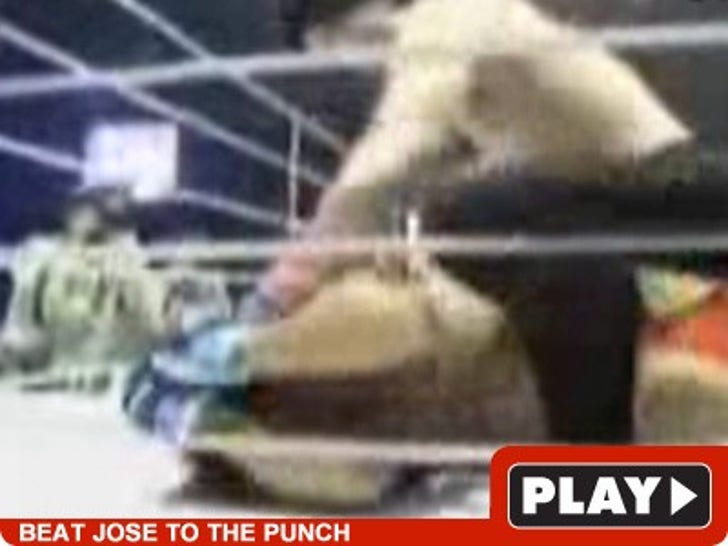 Jose Canseco showed off his newly created punch-and-run technique during his Mixed Martial Arts debut last night in Japan -- and needless to say, it didn't work at all.
Canseco fought the superhuman-sized 7'2" 330-pound Hong Man Choi at the Dream Super Hulk tournament in Yokohama -- which mercifully ended after ONE MINUTE when Choi mounted the old "Bash Brother" and beat him to a pulp.
Unfortunately, they don't make a steroid that turns you into someone with fighting ability.