PETA Swats at Obama for Killing That Fly!
PETA
Swats at Obama
for Killing That Fly!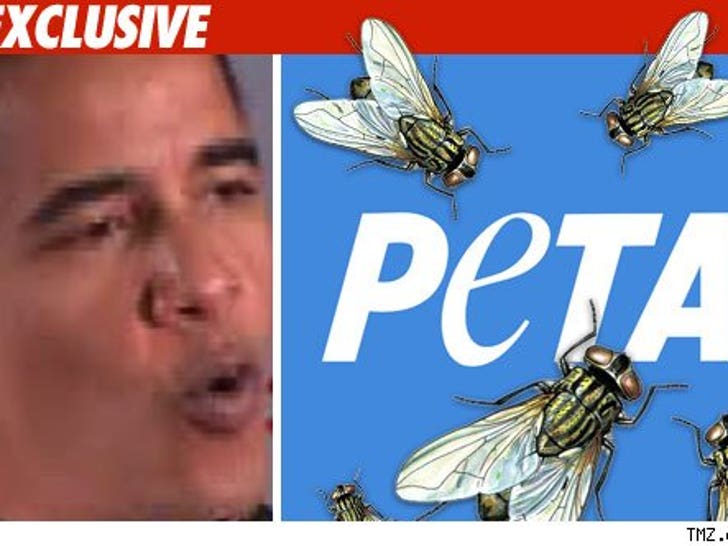 PETA is finally going after President Barack Obama for delivering capital punishment to a housefly on the White House grounds yesterday -- a death that was caught on tape.
When asked for comment, here's the statement PETA released:
"He isn't the Buddha, he's a human being and human beings have a long way to go before they think before they act."
We're told the fly's carcass has been moved to a secret location ... we're guessing the bottom of a White House trash can.