NHLers: Our Cash Was Blown on MLB Porn Party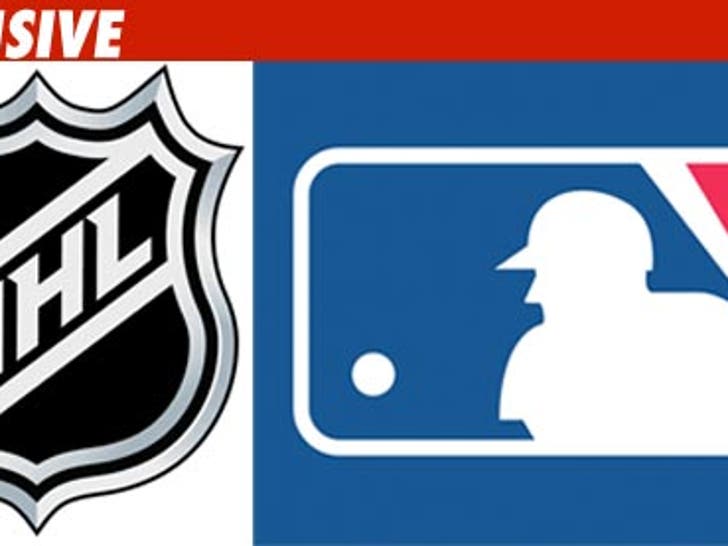 14 major NHL hockey players are suing a developer named Kenneth Jowdy for allegedly screwing them out of millions of dollars -- and then blowing the cash on escorts, strippers and private jet rides for some of the biggest names in Major League Baseball history.
The list of NHL players includes some of the sport's most famous guys -- Michael Peca, Sergei Gonchar, Chris Simon, Greg deVries, Jason Woolley, Mattias Norstrom, Vladimir Tsyplakov, Jay McKee, Raymond Murray, Glen Murray, Bryan Berard, Dimitri Khristich, Jozef Stumpel and Darryl Sydor.
The players claim they each invested between $250,000 - $500,000 with Jowdy -- who allegedly promised to use their money to develop a luxury golf course and resort.
Instead, the suit alleges the money was blown on private jets, 5-star hotels, and parties with various female porn stars, escorts, strippers, party girls and other women for MLB greats like "Roger Clemens, Reggie Jackson, Joe Morgan and Pete Rose (to name a few)."
The NHL players are suing for at least $15 million.
UPDATE: Joe Morgan just sent us this statement: "It's unethical to use my name when I never went to any of those parties, nor was I involved in any other activities."