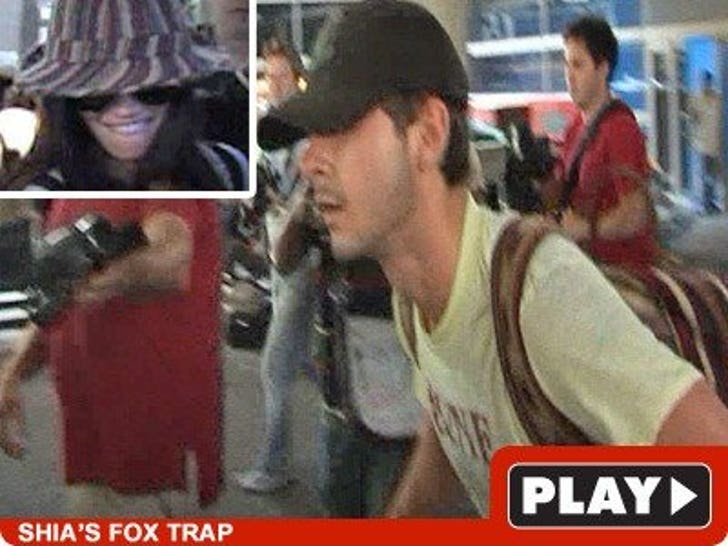 Shia LaBeouf must be feeling used -- because Thursday at LAX, Megan Fox took advantage of him ... and not in a fun way.
The two arrived back from Europe on the same flight and while all the paps were scrambling for Shia, they missed the shot of their tattooed queen -- who snuck out amidst LaBeouf's photog insanity.
On the plus side Shia, there are worse people to be used by than Megan Fox.