Daryl Hannah Faces Off with Police
Daryl Hannah
Faces Off with Police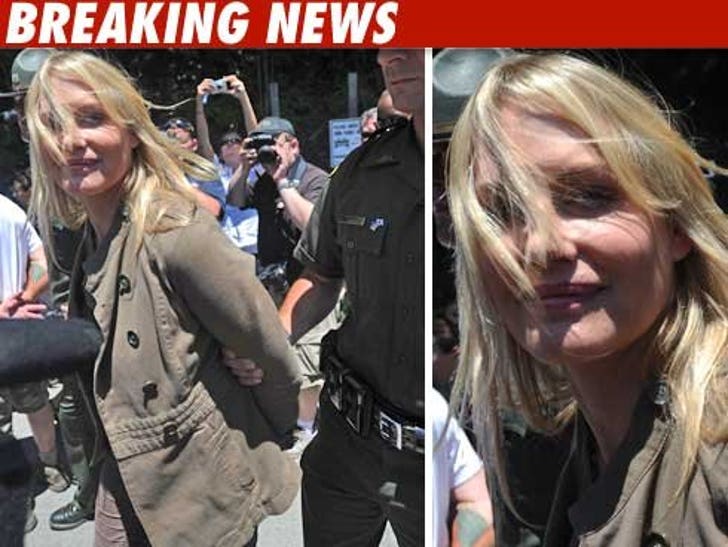 Daryl Hannah has a smooth, flawless, gorgeous face that can stop traffic -- and today she got arrested for just that.
The 48-year-old "Clan of the Cave Bear" star, a NASA scientist and their ragtag group of protesters were arrested in West Virginia after blocking off a road leading to a coal processing plant in Raleigh County. Hannah's crew was protesting mountaintop removal mining -- a type of mining criticized for allegedly harming the environment.
30 were arrested in total and booked on misdemeanor charges of obstruction and impeding traffic.