TMZ's Foot Fetish Contest -- WINNER!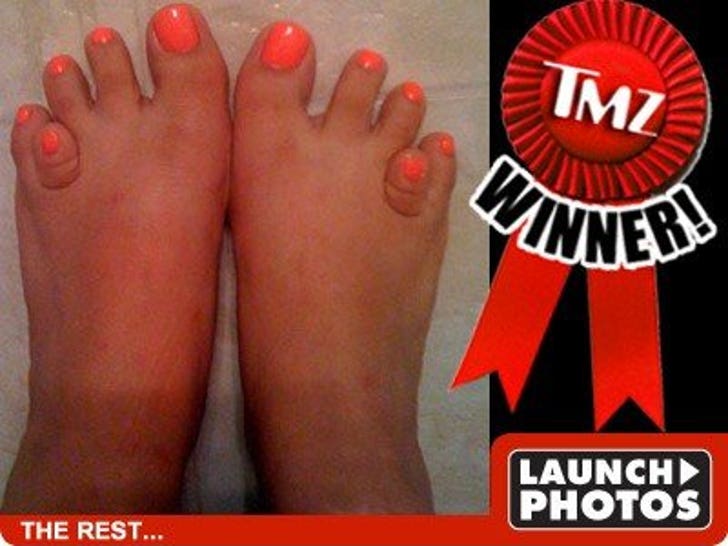 The tribe has spoken and Ana's Top Shelf Toes are the clear winner of the $250 Foot Fetish prize! Thanks to Ana -- these little orange tootsies will be forever burned into our memory.
**This week's contest is 21st Birthdays!!! So email us pics of your birthday debauchery for your chance to win the $250 prize -- along with some awesome secret gifts!