Neverland Reps: Watch Out, Santa Barbara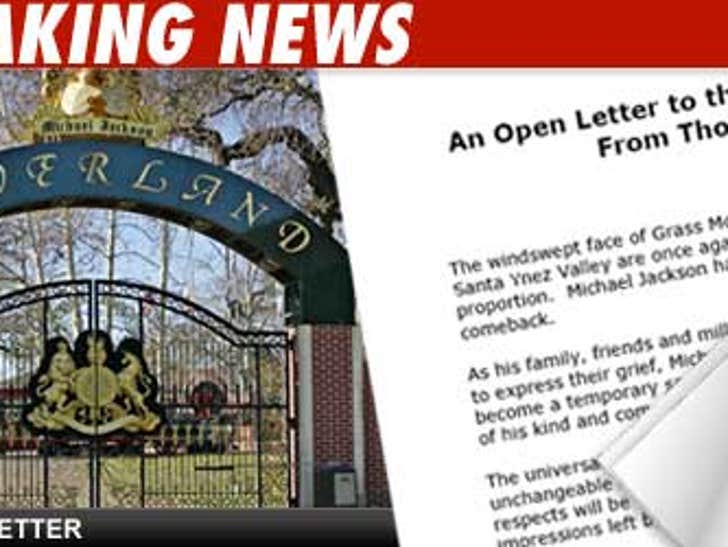 The part owners of Neverland Ranch have released a letter to the residents of Santa Barbara, warning of the impending madness that will engulf the county if a public viewing of MJ's body occurs later this week.
The letter -- sent by a rep for Colony Capital, LLC -- calls Neverland a "temporary sanctuary" for Michael Jackson fans who "will come, with or without permission or an invitation."
The doc also addresses Neverland's dark past by saying, "As we all know, the impressions left by Michael's last interaction with Santa Barbara County were not positive." But it goes on to say, "Michael was accused, tried and acquitted in our county and found innocent on all counts."