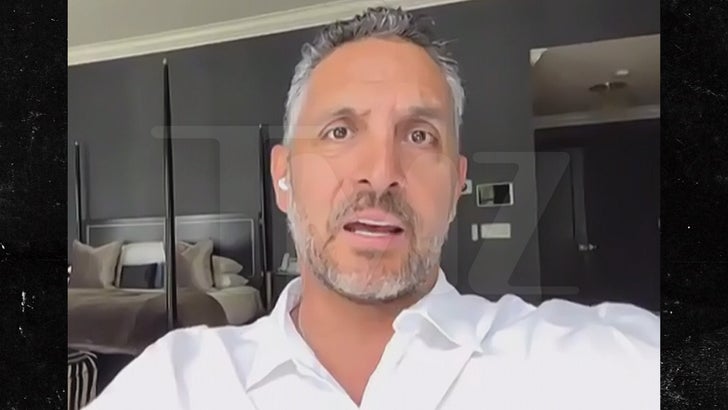 TMZ.com
Mauricio Umansky -- the real estate tycoon who's married to Kyle Richards -- has a spooky story about selling the house Michael Jackson died in ... and if you don't believe in spirits, then explain what you're about to hear!
The 'RHOBH' husband and The Agency CEO joins us on "TMZ Live" Monday with a story that's in his new book, 'The Dealmaker' ... a story about selling the Holmby Hills estate where MJ died back in 2009.
For starters ... how is it that Mauricio locked up the house tight as a drum and, when he came back, the window in the room where Michael passed was open and music was playing? And if you don't believe that, listen to how it happened a second time.
That's all well and good, but he tells a story about what appeared to be a broken chandelier that gave the buyer cold feet. MU threw a Hail Mary to Michael, and his prayer was answered ... scoring an $18.1M sale back in 2012.
Mauricio is dishing out all the deets in "The Dealmaker: How to Succeed in Business & Life through Dedication, Determination & Disruption."
Tune into TMZ Live for full interview.