Conrad Murray's Car in LA -- Is The Doc Driving?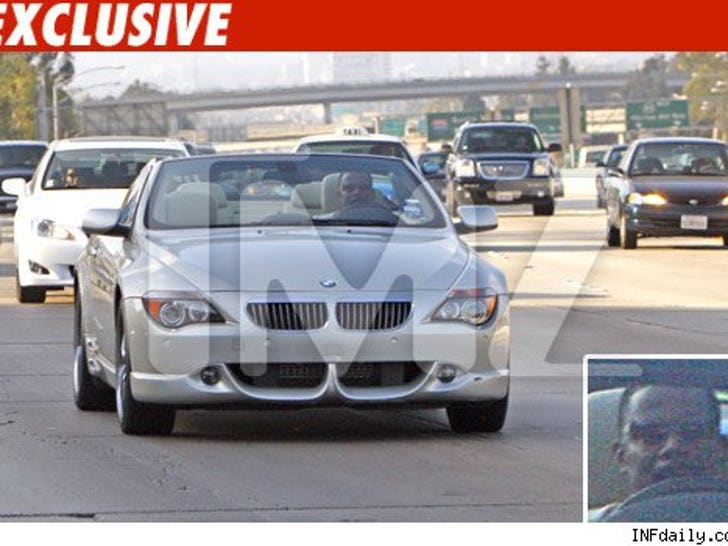 TMZ obtained a photo of Dr. Conrad Murray's car -- the same one that was towed away from Michael Jackson's house the day MJ died -- speeding down the 405 Freeway in Los Angeles on Saturday.
We've confirmed it's the same car -- and the agency that shot the photo insists it's the good doc behind the wheel.
Dr. Murray's rep tells us Murray was NOT driving.
When you look closely at the pic and compare it to Murray's most recent appearance, there are similarities and differences. What do you think?