MJ Anniversary -- The Flying Helicopter Flower Dump!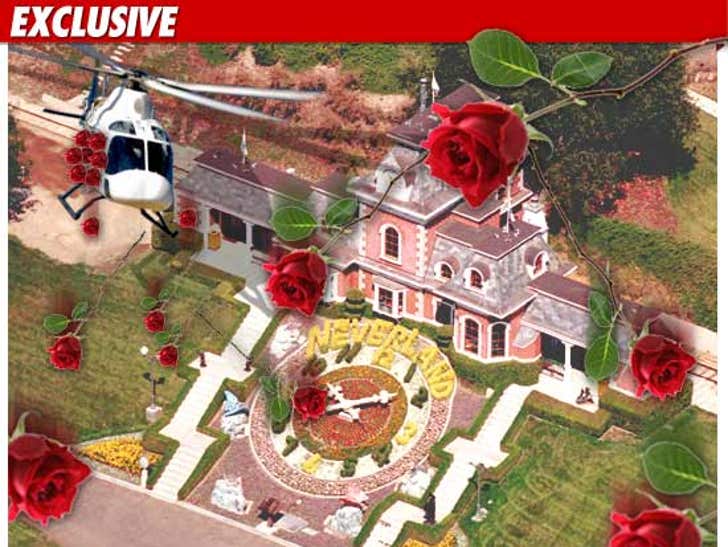 With the two-year anniversary of Michael Jackson's death approaching -- one helicopter company is giving fans the chance to pay their respects ... by raining flowers down around Neverland ... mid-flight.
The 30-minute Channel Island Helicopter flights are set to take off June 24th and 25th -- exactly two years since Jackson died after a Propofol-induced cardiac arrest.
During the flight, passengers are encouraged to honor the late entertainer by chucking his favorite flower -- a red rose -- out of the helicopter mid-flight ... over nearby Zaca Peak.
A rep for the helicopter company tells us -- fans are super excited for the aerial tour ... saying they feel it will bring them "closer to heaven" ... and closer to Michael.