LAPD -- If You Don't Have Tickets, Don't Come!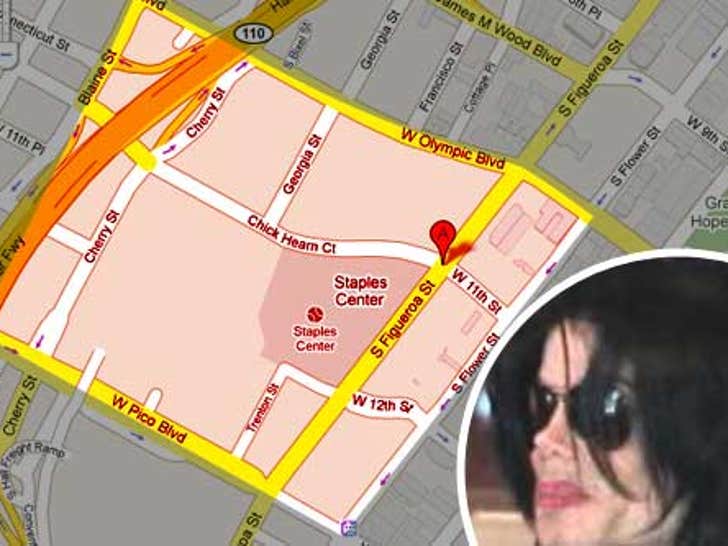 The Michael Jackson memorial in downtown Los Angeles on Tuesday is expected to draw a huge crowd, but the LAPD is trying to talk people who don't have tickets out of coming.
Assistant Chief Jim McDonnell addressed the press today and reiterated time and time again that people who aren't lucky enough to win the drawing for tickets to the memorial should just stay home and watch it on TV -- or (CHEAP PLUG ALERT) watch it live here on TMZ.
The LAPD will also block off several square blocks around Staples Center (see above) but may expand the area based on the size of the crowd.
McDonnell also said the LAPD is working with the Jackson family on a "private family function" at the Forest Lawn cemetery. He had no other details.
To help reduce costs, McDonnell said they would try and send as many cops home as quickly as possible -- crowd size willing -- and that cops making OT would be the first to go. So far, he said, no private entities have step forward to help alleviate the cost.