The Circus Is in Town for MJ's Memorial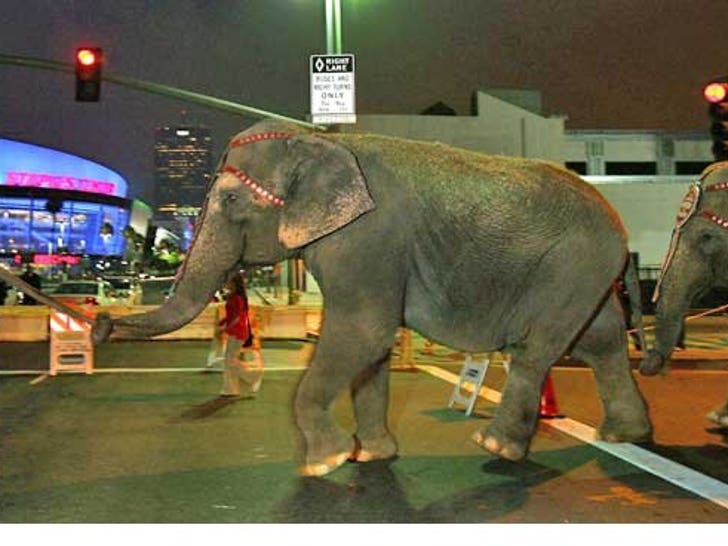 No really, the actual circus is in town.
Like Michael Jackson's memorial couldn't get any crazier -- Ringling Bros. and Barnum and Bailey continued an L.A. tradition this morning by parading their elephants through downtown ... to the Staples Center.
11 elephants, seven horses, tigers, zebras, ponies and dogs are being stowed in a back lot behind Staples for a five-day Ringling event this week.