Brad Pitt -- Hot Piece of Meat in a Fan Sandwich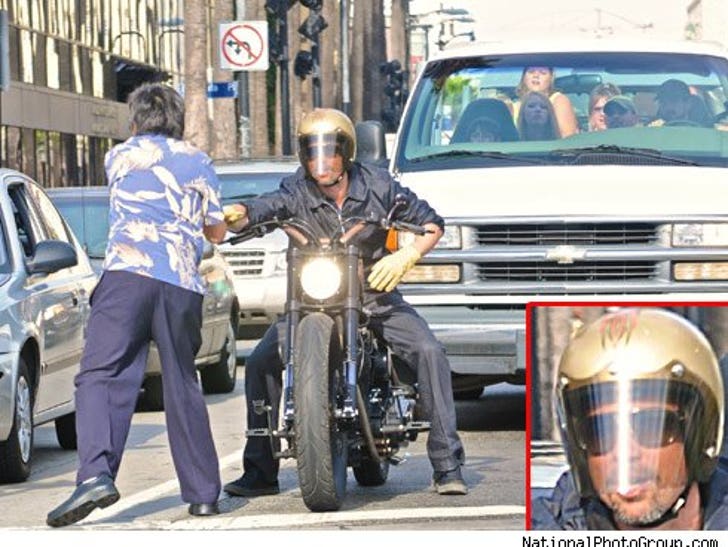 A lucky fan seized the day and shook Brad Pitt's hand while he was stopped at a red light on Hollywood Blvd. yesterday -- while a van full of tourists simultaneously bore a hole through the back of Pitt's golden helmet.
He should be used to stopping traffic by now.