War Erupts over MJ's Memorial Cost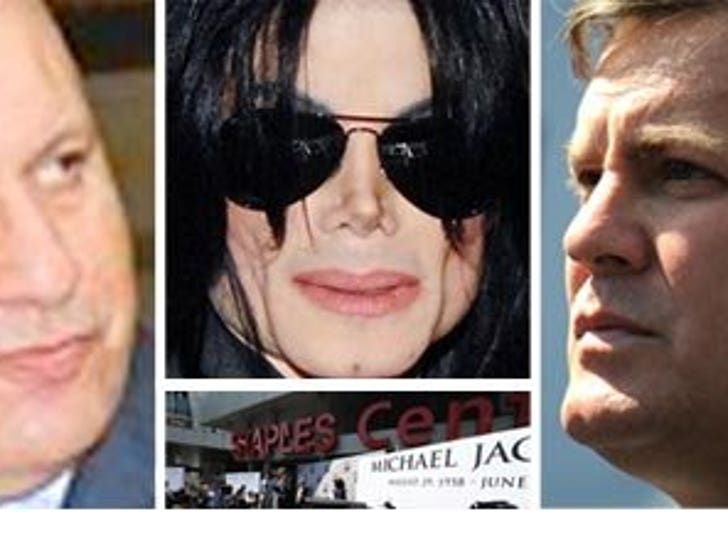 The battle over the cost of Michael Jackson's memorial has officially begun -- as an L.A. city councilman and the president of AEG traded licks today about who's responsible for the ceremony's hefty price tag.
Councilman Dennis Zine told KTTV today that taxpayers "are getting ripped off" because AEG made $50,000 by charging the media to use risers outside the venue. Zine said AEG should grow a pair and cough up some cash.
AEG President Tim Leiweke immediately swung back, saying Zine was out of line because the company helped secure funds for the L.A. Lakers championship parade last month.