Willy Wonka Ain't Gonna be Happy 'Bout This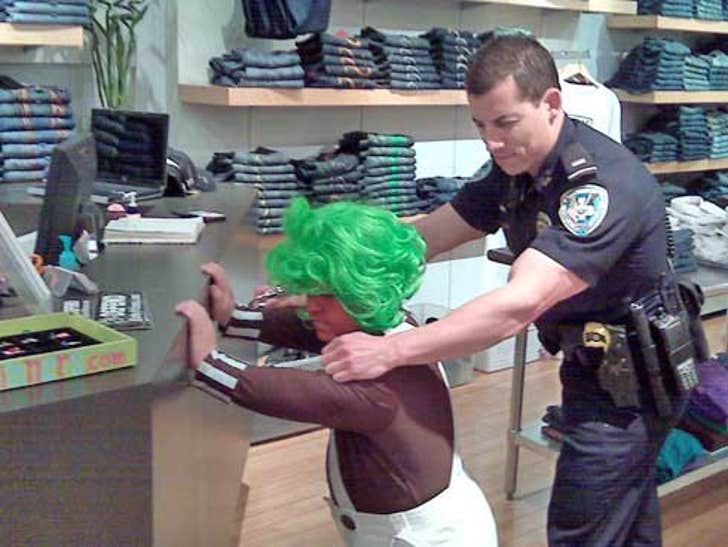 Oompa Loompa doompadee dall
This little person was detained at a mall.
Oompa Loompa doompadee dee
He was later set free as you soon will see...
Oompa impersonator Donnie Davis was detained at the Broward County Mall in Florida last week, after he was caught promoting his upcoming show at the Seminole Coconut Creek for Jeff Beacher's Madhouse without proper permission. There were actually a bunch of Oompas at the mall at the time -- but Donnie was the only one that didn't get away when cops showed up to stop them.
Donnie was eventually let go without being cited -- but was held long enough for someone to snap that awesome pic.