Madonna's Stage Company Releases Statement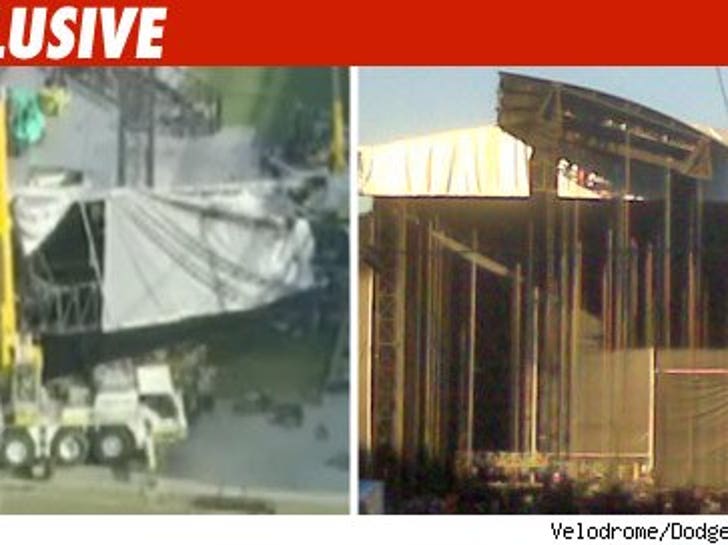 We just received a statement from the company hired to build the stage for Madonna's Marseille concert -- the stage that collapsed yesterday, killing two people and injuring 10 (left). It's the same company that built the stage for the Madonna/Britney concert at Dodger Stadium back in November -- which also collapsed (right).
A rep for E S Group said: "We were incredibly saddened by the tragic accident during the construction of a stage at the Velodrome at Marseille. Our thoughts at this current time go out to the families and loved ones of the two men who died and to those who have been injured.
Two of our Directors have flown out to Marseille to visit the injured and to get a better understanding of what caused the accident. At present, it would not be appropriate to speculate on potential causes of the accident, but we are working closely with the French authorities to investigate what caused this incident. This is normal practice for such an incident and we will provide a further update as soon as it is possible.
There is absolutely no technical or other connection between the incident at the Dodgers Stadium in November 2008 and the tragic accident yesterday (July 16 2009) at the Velodrome in Marseille."