Poor Sport -- Beckham Taunts Fans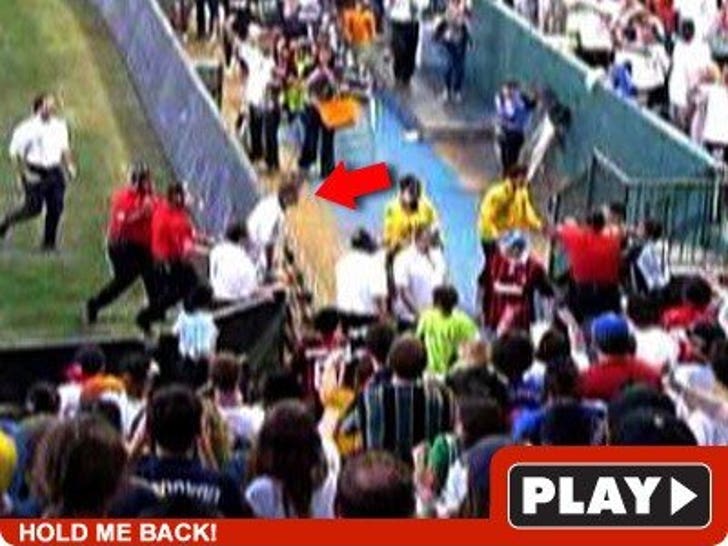 If David Beckham wanted to get ticked off Galaxy fans back on his side, challenging them to a fight probably wasn't the best way to go about it.
At yesterday's home match against Milan, L.A. fans booed every time Beckham got the ball -- and eventually David couldn't take it anymore. He started taunting the crowd and had to be held back by security from seriously getting into it with one fan who jumped from the bleachers to throw down.
The best way to keep everyone happy -- just keep taking off that shirt.