Kelly Clarkson -- I Didn't Steal From Beyonce!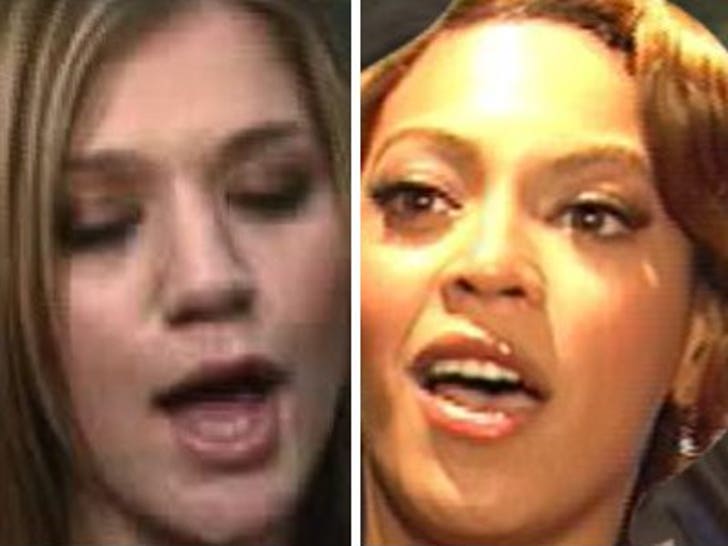 Kelly Clarkson is so worried that people are going to think she ripped off Beyonce's beats for her new single that Kelly's throwing her song's co-writer under the bus instead.
Clarkson is reportedly furious at her record label for releasing her new single "Already Gone" -- after the singer realized it has the exact same backing track as Beyonce's "Halo."
But according to CBCNews.ca, who actually spoke with Clarkson, the former "Idol" champ is blaming the whole thing on music producer Ryan Tedder -- who allegedly gave the same beat to Beyonce without informing Kelly. FYI -- Tedder is also the front man for the band OneRepublic.
Clarkson told the CBC, "No one's gonna be sittin' at home, thinking 'Man, Ryan Tedder gave Beyonce and Kelly the same track to write to ... no, they're just gonna be saying I ripped someone off."
Kelly Clarkson - "Already Gone"