Kelsey: 'Don't Release' My Sister's Murderer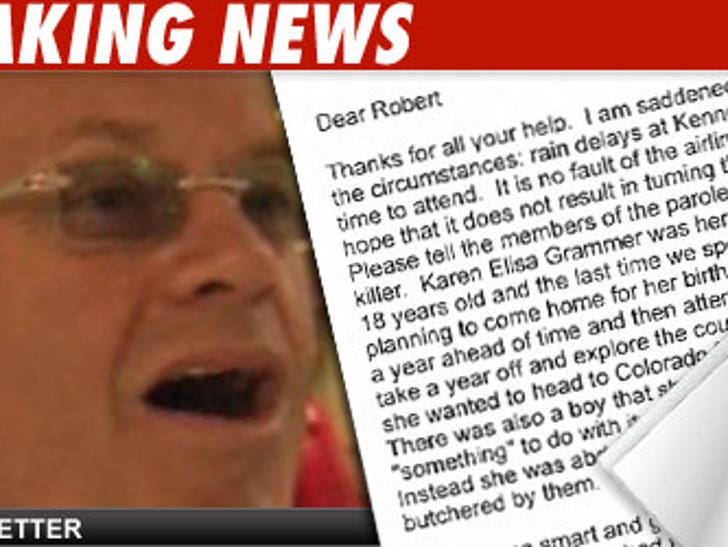 Kelsey Grammer wasn't able to attend a parole hearing today for the man who raped and murdered his sister back in 1975 -- so he sent this powerful letter which was read aloud.
Grammer -- who missed the hearing in Colorado Springs this morning due to rain delays at JFK airport -- pleads with the court not to release the man who "abducted ... raped ... savaged ... butchered" his little sister Karen.
Grammer described his sister as "smart and good and decent," and said "I can never escape the horror of what happened" to her ... "Please do not release this man from prison."
Freddie Glenn -- the man who murdered Karen -- will stay put for at least 5 more years.