Lights, Camera, OctoShow!!!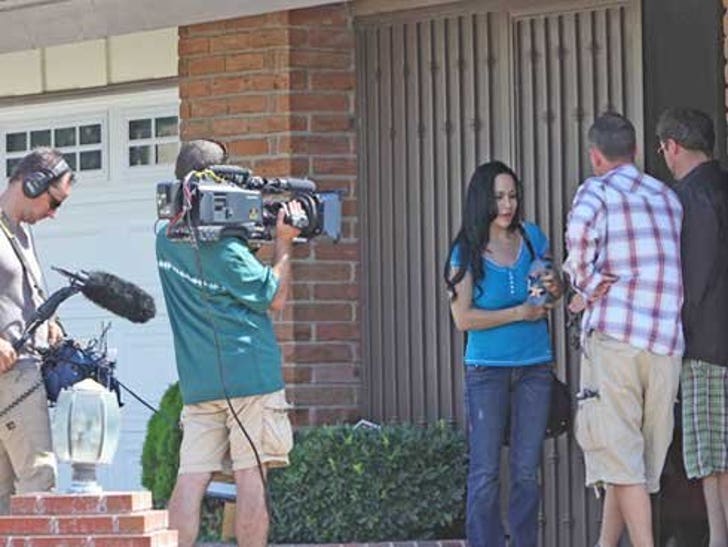 While her 14 kids wait for court permission to do a reality TV show, OctoMom stole the spotlight all by herself this weekend -- recording some solo shots near her new house in La Habra, Ca.
Just 24 hours before cameras were rolling, Nadya Suleman filed court documents in L.A. County Superior Court, asking the judge to allow her kids to work ... for basically peanuts.
If granted, the kids will make a reported $250k over the next three years -- less than $6,000 a year each -- less than $17 a day.