Dr. Murray's Home Searched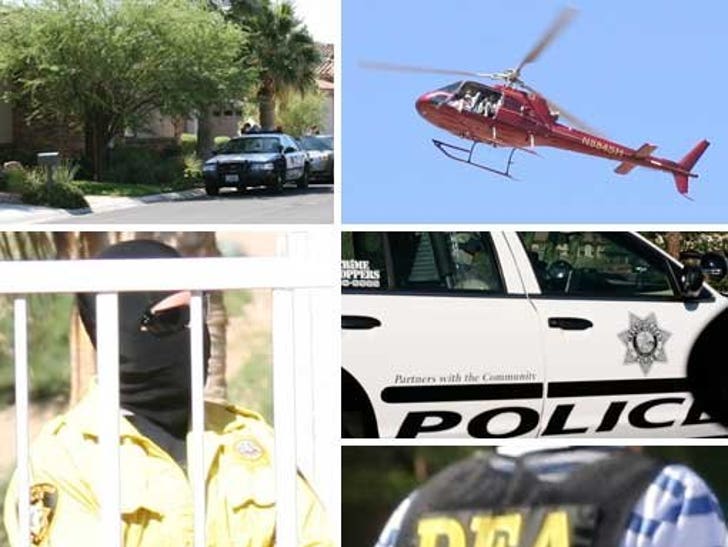 DEA and other law enforcement officials have just arrived at the Las Vegas home of Dr. Conrad Murray. They have a search warrant in hand for Michael Jackson's medical records.
UPDATE 3:30 ET: The agents are now leaving Dr. Murray's home.

UPDATE 7:05 ET: Murray's lawyer, Ed Chernoff, just released this statement:
"We can verify that at approximately 8am, Officers from DEA, LAPD and various local agencies began executing a search warrant at Dr. Conrad Murray's Las Vegas home and office. The search warrant authorized investigators to look for medical records relating to Michael Jackson and all of his reported aliases. Dr Murray was present during the search of his home and assisted the officers. Investigators left Dr. Murray's home around 12 noon, seizing cell phones and a computer hard drive. As of 2pm, the search at Dr. Murray's office continues."