Madonna's Naughty Bits Up for Grabs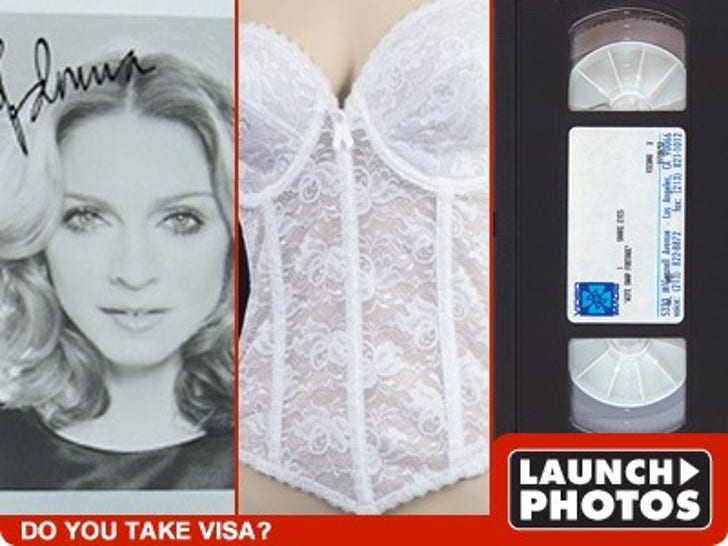 We know ... it's no shocker that some kinky Madonna memorabilia happens to be floating around -- the market is flooded with the stuff -- but that doesn't mean these naughty Madonna auction items aren't interesting to thumb through.
Among the 489 celeb items up for sale on www.gottahaverockandroll.com are some of Madonna's old love letters, raunchy answering machine recordings to her former lover Jim Albright, and a 15-minute extended scene from her '93 flick "Dangerous Game" -- recorded for Albright's eyes only.
An auction spokesman tells us the tape shows a topless Madonna appearing to snort cocaine and inhale nitrous oxide.
The auction -- which also includes goodies like Jimi Hendrix's first ever contract (for $1), tons of Beatles stuff and a bitchin' Janis Joplin mug shot -- ends Aug. 5.