Alleged Mel Gibson Victim is Torn -- Not Hurt
Alleged Mel Gibson Victim
Is Torn -- Not Hurt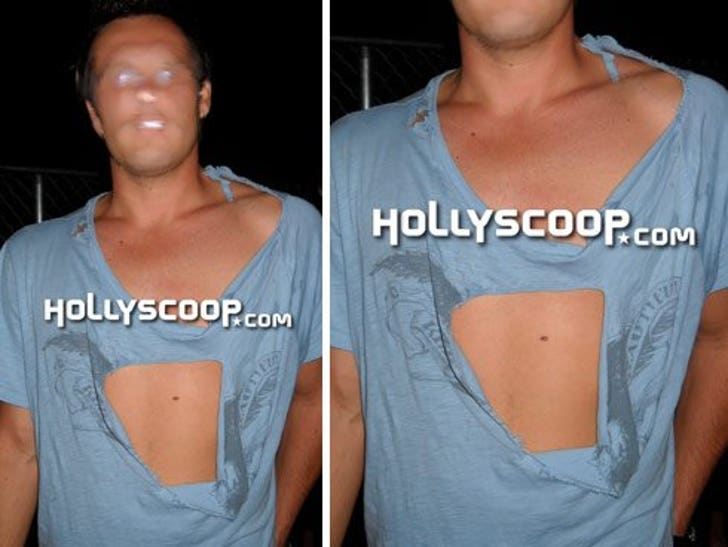 This is a photo of the guy Mel Gibson allegedly went off on last night -- after the actor reportedly ripped apart his t-shirt for trying to snap a pic of him and his GF Oksana Grigorieva.
As we previously reported,the "victim" went to LAPD Hollywood Division and filed a battery report against Gibson.
We're told Gibson allegedly ripped the shirt after telling the dude and his friend to please walk away and not take pictures.
Law enforcement tells us the "victim" suffered no injuries ... the whole thing is over a torn shirt. This looks like a small claims court case if we've ever seen one.