Audrina -- Burger? We Hardly Knew 'Er!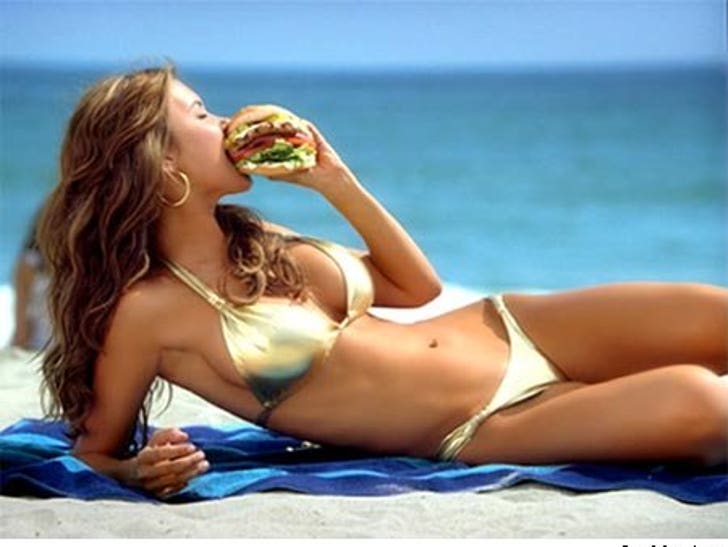 When you think of Audrina Patridge, only four things come to mind -- "The Hills," her ad for Carl's Jr. and her ...
But Audrina told Fox411 that her family teases her about her ad for the fast food chain, saying, "Even my family, when I go home for BBQs, they're like, 'Audrina look at this!' and they make fun of me!"
First of all, Audrina has nothing to be ashamed of -- that commercial is hot. Secondly, what else is anyone supposed to talk to Audrina about? Global warming, race relations, the economy?
As the old saying goes -- if you got it, use it to sell teriyaki burgers with grilled pineapples.