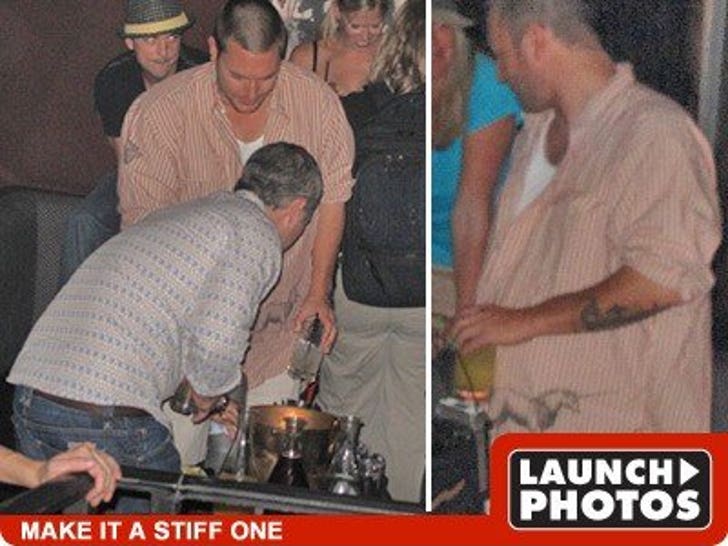 There's only one small thing about Kevin Federline these days: The amount of moolah he leaves for tips.
Brit's expanding ex was at Wasted Space at the Las Vegas Hard Rock Thursday night -- where he and his buds were hooked up with several free bottles of Grey Goose. Only problem: Sources very close to the situation tell is the dude tipped zilch!
It's not like he's broke -- Kevin pulls in $30K just to watch his own kids while Britney's on tour.