TMZ's Summer Sunburn Contest -- WINNER!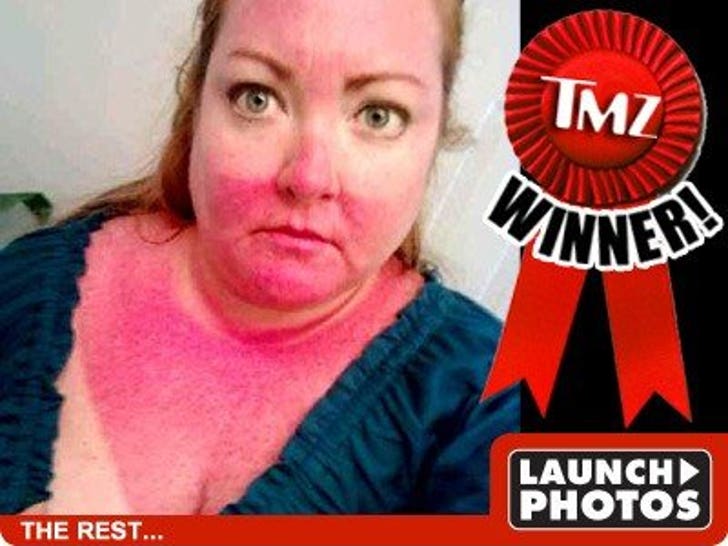 The tribe has spoken and Paula's raging red burn took the win in the Summer Sunburn Contest! Please use the $250 prize wisely and get yourself something with an SPF over 30!


**This weeks contest is Shades On Your Mutt's Butt cause it's all the rage! So be sure and email in your best pooch pic with sunglasses on its butt for a chance at the $250 prize and some special secret prizes from TMZ.