A Tiny Horse Is a Horse, Of Course, Of Course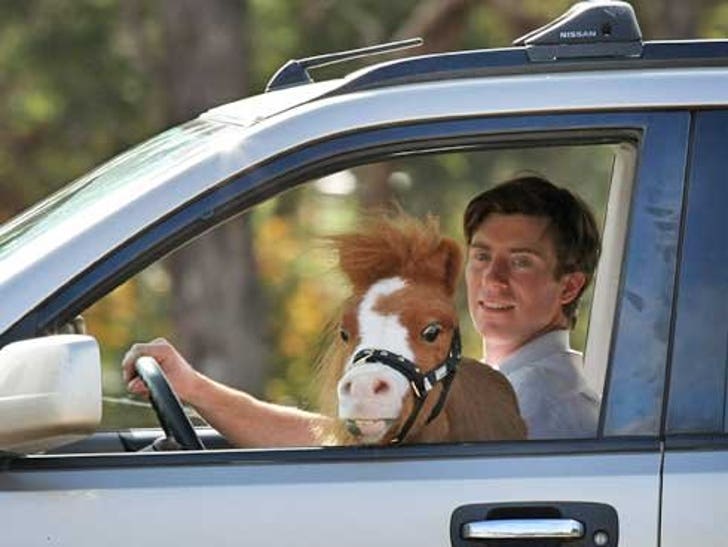 That's not a stuffed animal, it's Koda -- Australia's smallest horse.
The American miniature dwarf horse stands less than two feet tall, weighs around 77 pounds, and despite many health problems recently made it to his first birthday.
Verne Troyer can finally go horseback riding.