Pro Strippers Rip Miley Over Amateur Pole Riding
Pro Strippers
Rip Miley Over Amateur Pole Riding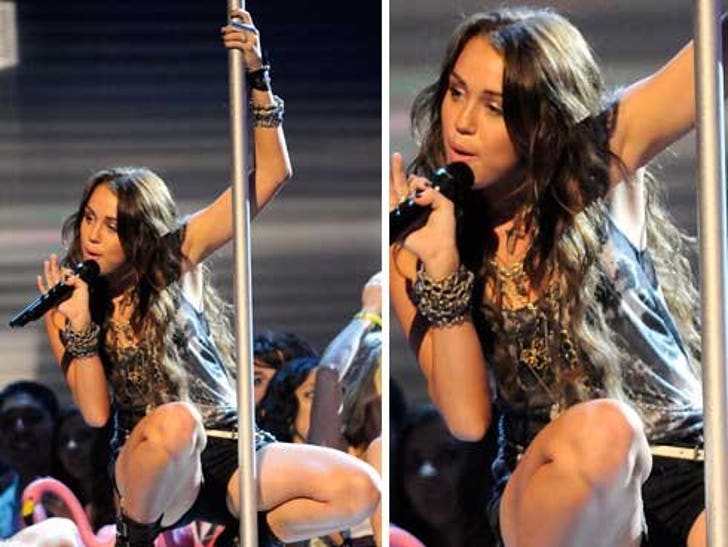 She's got the talent, but the owner of the biggest strip club in America says Miley Cyrus was missing a little something from her pole-grinding performance last night ... about 15 months.
Ed Norwick, the owner of SCORES in New York, knocked the 16-year-old's pole performance on the Teen Choice Awards last night by saying, "While Miley did show off some skills, we at SCORES cannot encourage this kind of behavior for women under the legal age."
We hear Miley's routine has already sparked changes in Teen Choice policy -- we're thinkin' next year's show will have a $20 cover and a two drink minimum.