Antonio Villaraigosa -- Breast Mayor Ever!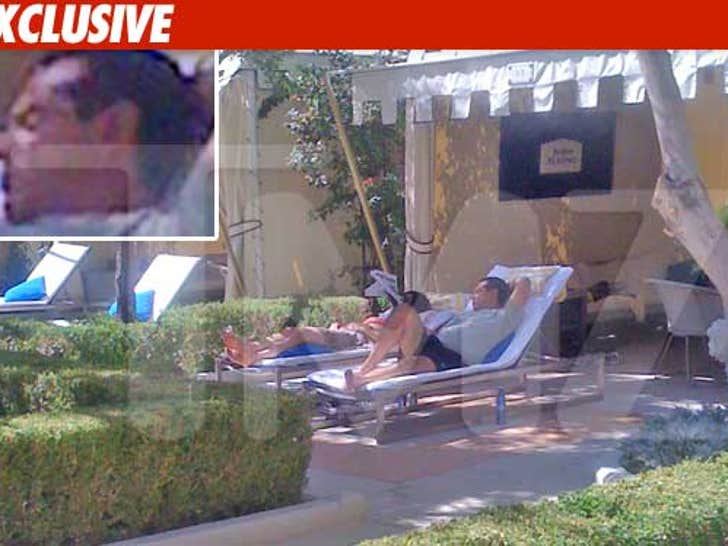 Los Angeles Mayor Antonio Villaraigosa -- aka Mayor Suave -- was snapped with GF Lu Parker at the topless pool at Caesar's Palace in Las Vegas this past Monday.
Antonio's lady -- who you may know as the KTLA TV weekend news anchor -- didn't blow her top. We don't know if anyone at the pool took advantage of the optional top policy.
Mayor Suave was in Vegas for the Clean Energy Summit, but took a cabana break.
No comment from Suave's peeps, but here's a comment from us... dude's pretty cool.