Jesse James: You Say Tomato, I Say Train Wreck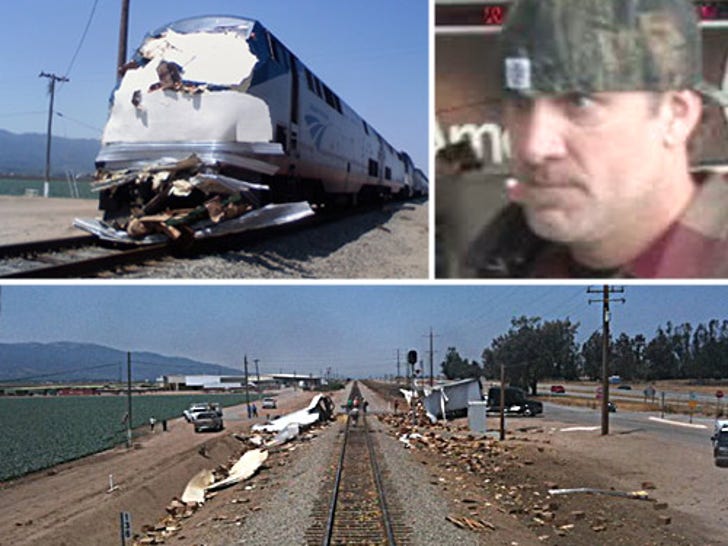 Jesse James could've been a dead man yesterday afternoon when the train he was riding in collided with a semi-truck hauling a load of tomatoes.
Jesse and his 11-year-old son were among 279 passengers on the choo-choo as it rolled through Monterey County, California -- when it suddenly plowed through the semi which was inconveniently stopped on the tracks.
Amtrak and the California Highway Patrol confirmed no one was hurt in the ketchup-creating crash ... which would have made for some really, really awesome video.
James posted photos of the wreckage on his Twitter page, saying "This trip is turning out to be a real train wreck ... train was going 70 mph, good thing the truck wasn't Peterbuilt. Would have been Tragic."