Company Cashing In on Reggie Miller's Mackin'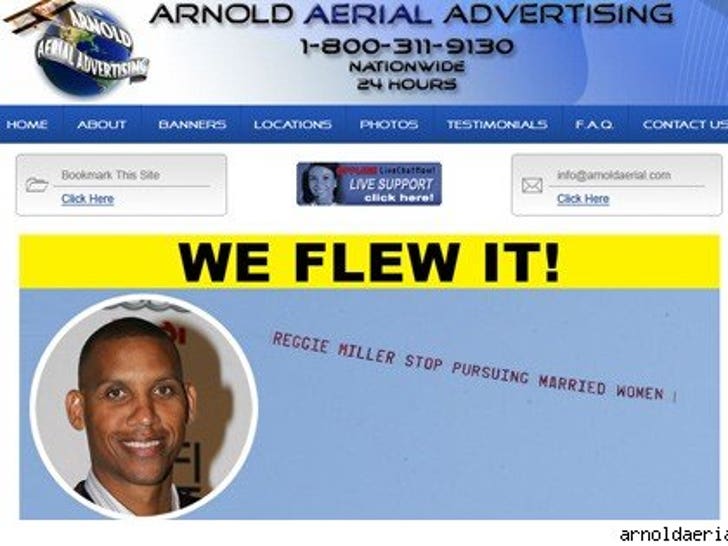 Reggie Miller is great for business. Just ask the company that flew the plane with the "Reggie Miller Stop Pursuing Married Woman" banner down the Pacific coast this past weekend.
Arnold Aerial Advertising is now using the Miller gimmick to their own advantage, by displaying it as part of a huge advertisement that even has a shot of Reggie's face. Despite Reggie's expression in the photo, we're pretty sure he isn't happy about this.
As we first reported, the punk-out was paid for by Alex von Furstenberg -- the son of designer Diane von Furstenberg -- because he thought Miller was trying to steal his fiancee, Ali Kay. We're told it cost Alex $3,000.
Miller admitted he and Ali had been flirting with each other, but said their non-relationship ended back in April.