Ryan Jenkins' Getaway Boat Towed Away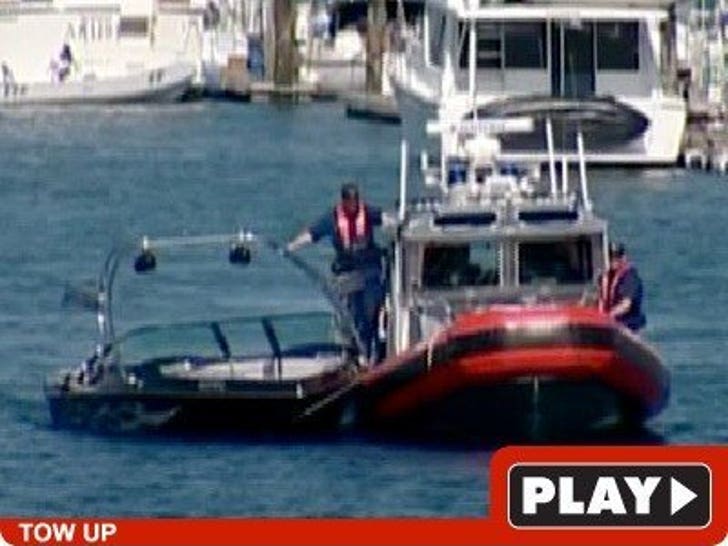 We've obtained footage of Ryan Jenkins' boat being towed this morning from Point Roberts -- a U.S. territory about 10 miles off the coast of Washington state that shares a border with Canada.
The US Coast Guard towed the boat to Blaine, Washington -- where Ryan's black SUV was found abandoned at a local marina. Police told us they believe Jenkins -- who has been charged with murder over the death of his wife Jasmine Fiore -- towed his boat to Blaine then hit the water over to Point Roberts.
Point Roberts is actually located at the tip of Vancouver, which has a 4-mile border with our northern neighbors. Cops believe Jenkins then crossed the border over to Canada.