DEA Raids Mickey Fine Pharmacy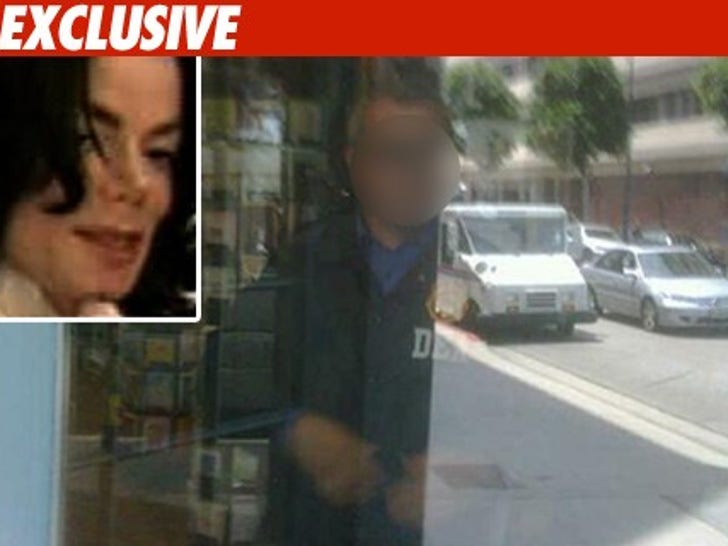 The DEA is at Mickey Fine Pharmacy in Beverly Hills, warrant in hand, raiding the pharmacy that Michael Jackson used for years.
Law enforcement sources tell us they are searching for evidence of "improper dispensing of controlled substances," in connection with the death of Michael Jackson.
The pharmacy was used extensively by Dr. Arnold Klein and other doctors who treated Michael Jackson. Jackson obtained prescriptions for Demerol and many other drugs at Mickey Fine.
Mickey Fine sued Michael Jackson in 2007 for non-payment of a bill of more than $100,000. The case settled.
UPDATE: 4:51 PM PT Law enforcement sources tell TMZ the DEA found irregularities in Mickey Fine's drug dispensing practices when it came to Michael Jackson. Agents are searching records at the pharmacy for the various aliases Jackson used.
They are also looking at the drugs various doctors -- including Dr. Arnold Klein -- prescribed for the singer. And, we're told, one of the "irregularities" agents believe occurred is that the pharmacy may have refilled prescriptions that should not have been refilled and completely bypassed the doctor.