Juicy Beach Bods -- It's Gettin' Hot in Herre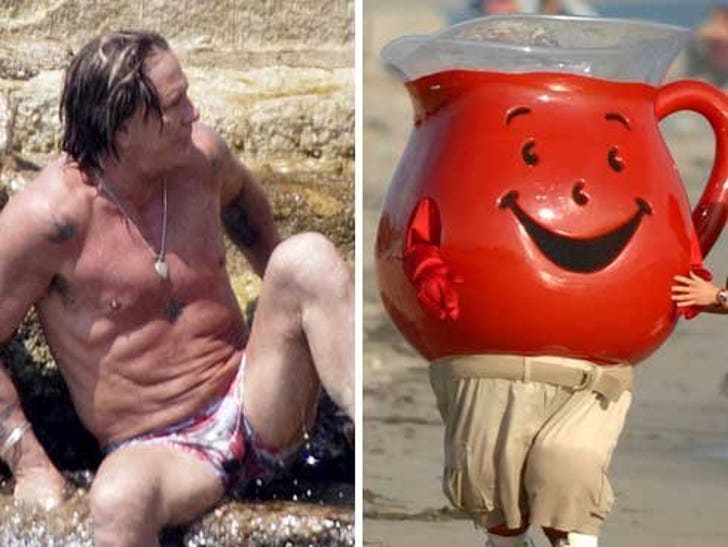 Because there just aren't enough topless men on the site today -- here are two more beach hotties to feast your eyes on.
Mickey Rourke got a little red from the sun this weekend in Croatia, and the Kool-Aid Man was red, as usual, in Santa Monica.
Our question: Which one has you saying "Oh yeah!"