Lohan Burglary Suspects -- Surprise!!!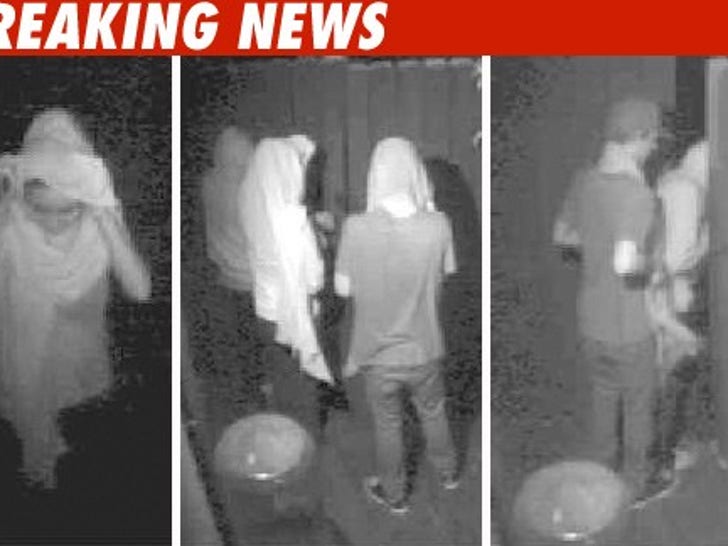 The LAPD just released photos of these three people -- captured on surveillance tape -- breaking into Lindsay Lohan's house this past weekend.
Detectives believe the trio entered through an unlocked door and took items belonging to Lindsay. All three suspects are described by the LAPD as being between the ages of 18-25 -- one white male and two white females.
Both women are estimated to weigh around 120 lbs.
Do you know where your children were on Sunday morning?
UPDATE: The LAPD just released video of the break-in.