Papa Lohan Says Lindsay's House Burglarized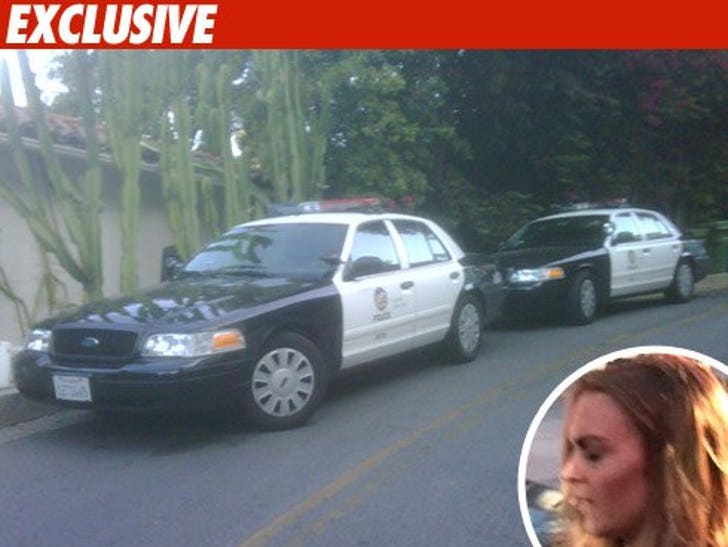 Law enforcement sources tell TMZ Michael Lohan called the LAPD this morning to report a break-in at Lindsay Lohan's house -- and it's all on tape. Again.
A source on scene tells TMZ that three men were captured by surveillance video breaking into Lindsay's house in the Hollywood Hills.
Michael Lohan tells TMZ a safe was ripped off the wall and a couple of watches were taken. He believes it's "an inside job" because the people that work for Lindsay failed to turn the alarm on. He says, "I am not going to put up with individuals violating my family. Lindsay is a charitable, generous person that always gives. This is a personal violation and it has got to stop."
We're told Lindsay came home early this morning, around 3:00 AM, discovered the break-in and called her dad.
LAPD officers are on scene right now investigating -- her Mercedes is in the driveway.
Lindsay's house was also broken into back in May. The suspects were captured on surveillance video and left after being presumably scared off by the alarm.