Anne Heche Rips into Her 'Lazy Ass' Ex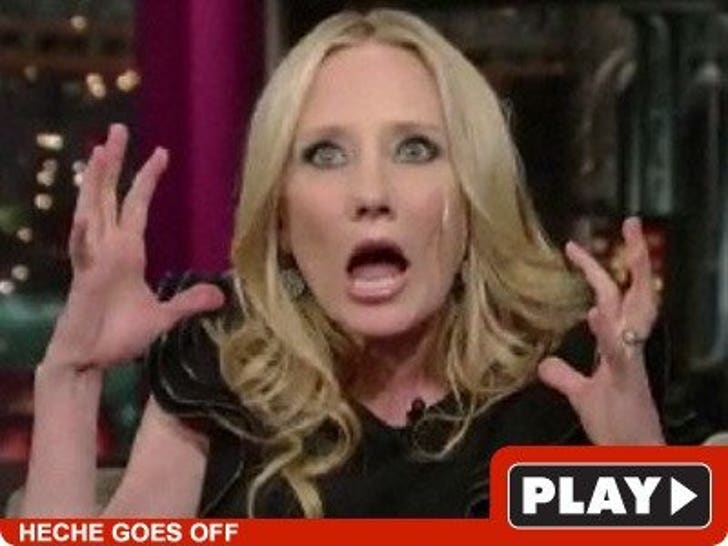 They're finally divorced, but that doesn't mean Anne Heche is done dragging her baby daddy through the mud -- and last night on Letterman, she let loose.
Heche repeatedly slammed ex-hubby Coley Laffoon, calling him a "lazy ass" whose greatest achievement was getting a gig coaching soccer. Heche also told Dave -- and the rest of the country -- that Coley won't leave her alone.
Heche -- who accused Lafoon of chronic masturbation during their nasty custody battle -- now pays her ex $3,700 a month in child support.
The best part -- Heche busted out an impression of what she thinks Coley looks like when he gets the monthly check ... priceless.