John Mayer -- One Step Closer To Saving Puppies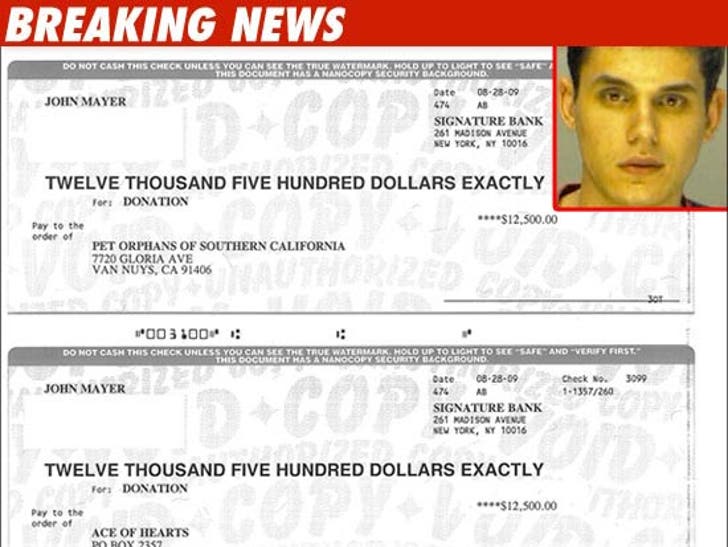 John Mayer is keeping up with his end of yesterday's $25,000 "find my mug shot" challenge -- at least it appears he is.
Johnny boy just posted pictures of the checks he wrote to Pet Orphans of Southern California and Ace of Hearts -- the two charities we picked for him to split the 25k between after we located his 2001 mug shot.
Just look at all those adorable little puppies .... don't they make you feel all warm and fuzzy inside?