Rihanna at Six Flags -- Tatsu Artist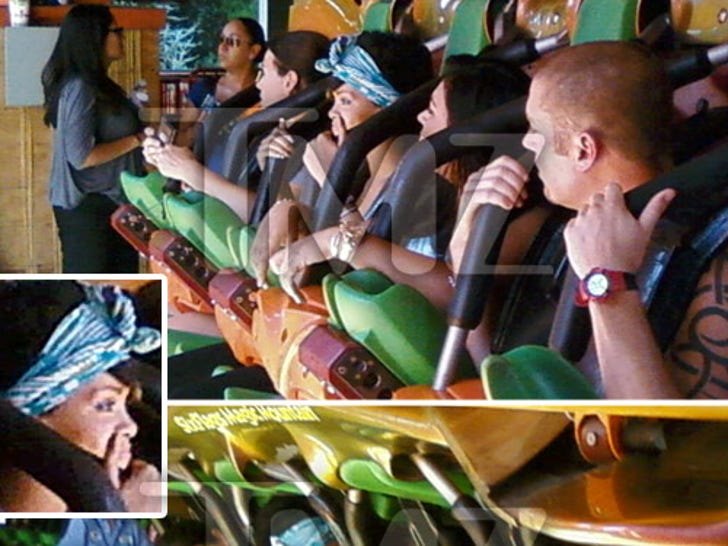 Rihanna had a barrel roll full of laughs today at Six Flags Magic Mountain in Valencia, CA -- by braving one of the craziest roller coasters on the planet: Tatsu.
The Superman-style coaster boasts "3,602 feet of blazing track ... 62 miles per hour ... 263 feet in plunges" and is 17 stories high at its peak.
Not that we're really, really jealous right now or anything.