Male Stripper Propositions George Clooney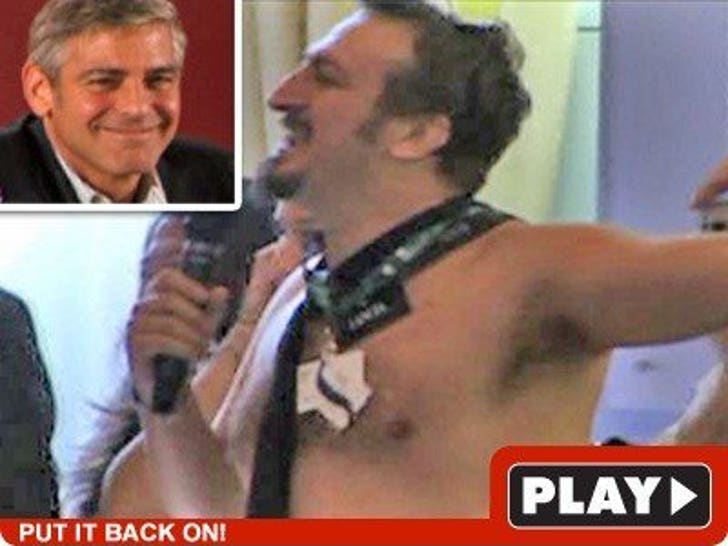 He was only supposed to take questions from the reporters, but suddenly George Clooney was taking in a whole lot more when a fake journalist began stripping off his clothes and professing his love right to the Cloon's face!
It all went down in Italy earlier today when the dude snuck into the presser for the Venice Film Festival by posing as a reporter. But once he got the mic, the clothes came off and he started yelling things like, "Please, take me George!"
Clooney played it cool -- tellin' the not-so-studly stripper "You know, the tie looks good."