Love's Lawyer -- Kurt Would Never Sing Bon Jovi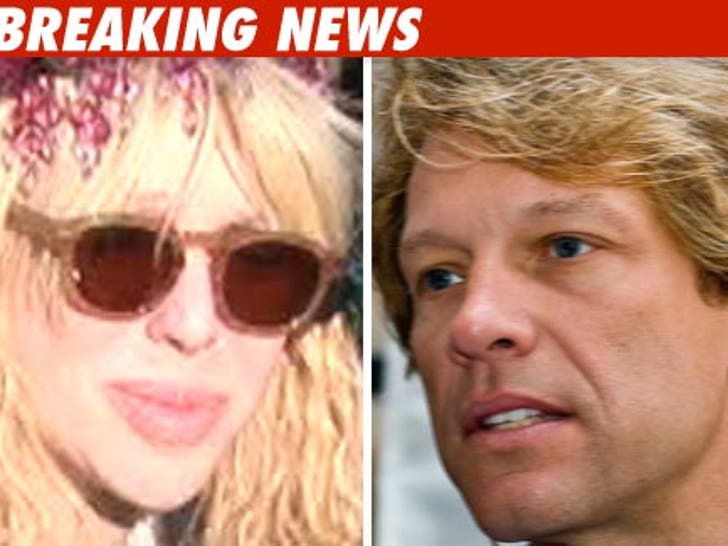 Team Courtney Love is finally expanding on why she's so pissed off at the makers of Guitar Hero -- and it seems her beef is over the songs that the digital version of her husband is forced to sing in the game.
TMZ spoke with Love's attorney who told us Cobain's widow did give permission for the game makers to use Kurt's name and likeness -- but she never, ever signed off on a deal that would allow them to make Kurt sing Bon Jovi tunes in the game.
Love's lawyer told us, "Activision is exploiting Kurt's image in a manner anathema to the very essence of his music, spirit and essence.
I along with Ms. Cobain hope those who love Kurt's music strongly voice their sentiments to Activision and demand his image not be debased by singing the songs of Bon Jovi.
Bon Jovi gave Love a bad name? How ironic.