'Vamp Diaries' Chicks Busted for Being Flash Mob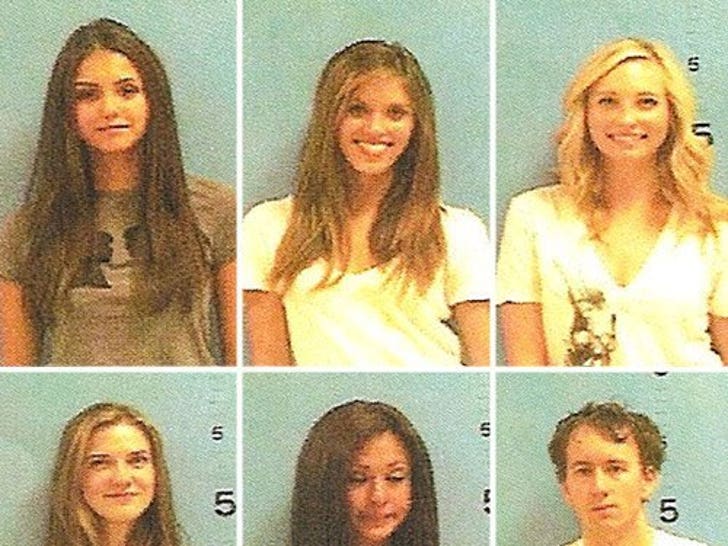 Mardi Gras may have come early (or late) for five actresses this year, because they were all arrested last month for allegedly treating an overpass in Georgia like it was a clothing optional balcony on Bourbon Street.
The fab five -- including Nina Dobrev, Candice Accola, Kayla Ewell and Sara Canning from "Vampire Diaries" -- were all arrested on August 22 after cops say they received 911 calls from people claiming a few hotties were "flashing motorists" and "hanging" from a bridge in Smarr, GA.
The police report, obtained by The Smoking Gun, says the lovely ladies were taking part in a photo shoot set up by a guy named Tyler Shields -- who was also arrested that day.
All six were booked for disorderly conduct and charged with a total of $4,000 in fines -- TSG says Tyler paid the whole tab.