Kanye Issues Apology, Swiftly Takes It Down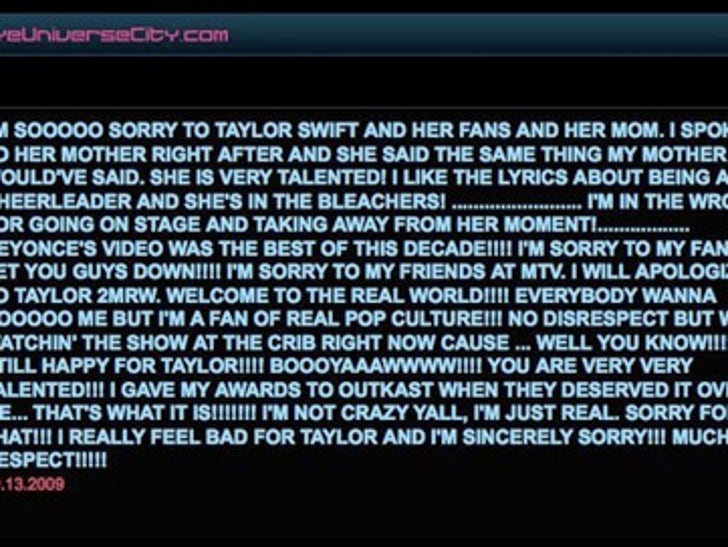 Last night, Kanye West reportedly posted an apology on his blog to Taylor Swift -- but go to the site now, and it's nowhere to be found.
In the apology -- which MTV.com posted a screen grab of -- West said "I'm in the wrong for going on stage and taking away from her moment ... I will apologize to Taylor 2mrw ... I'm sincerely sorry!!!! Much respect!!!!!"
We're not sure how long the post was up, but it's no longer on the site.
Beyonce, who looked mortified when West rushed the stage to give her props, made good in the show calling Swift back onstage to give her a chance to make a proper acceptance speech.
More Kanye West & Taylor Swift