Rappers, Singers Unite to Bash Kanye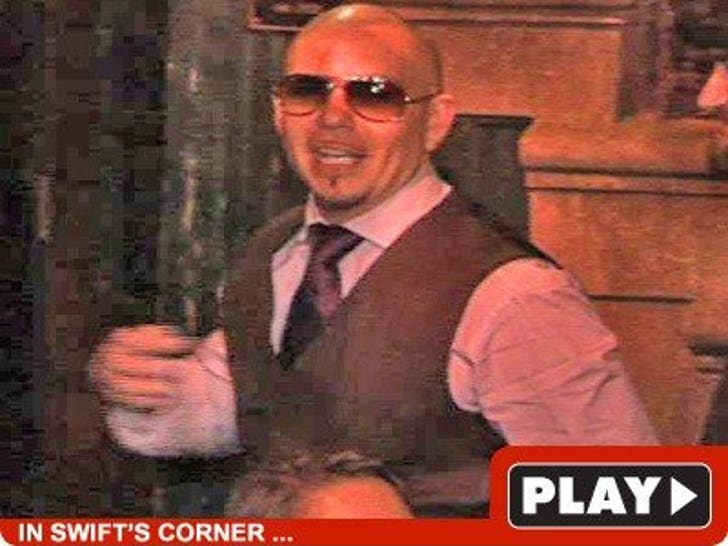 Celebs are speaking out about Swift-gate '09. The general consensus -- Kanye West sucks.
We got Pitbull last night after the show, where he called Kanye a "f**king disrespectful motherf**ker" -- and he's not alone. Just check out these Twitter updates.
Pink: Kanye west is the biggest piece of s**t on earth. Quote me. Beyonce is a classy lady.I feel for her, too.Its not her fault at all, and her and taylor did their thing. And douche bag got kicked out. HA.
Katy Perry: F**K U KANYE. IT'S LIKE U STEPPED 0N A KITTEN.
Joel Madden: WOW Taylor Swift's first VMA and she didn't even get to ENJOY it. Kanye You were just a bully on that one man.

Adam Lambert: Kanye needs to chill. He freaks out every year. It ain't that deep man.

John Mayer: Big love to my girl @taylorswift13. A class act.
Kelli Pickler: Tator Tot, you handled yourself with Grace. Kanye, go grow some f-ing b*lls bitch! don't mess w/my lil sis!!