H.O.V.A.'s Heroes -- Jay-Z Parties Army Strong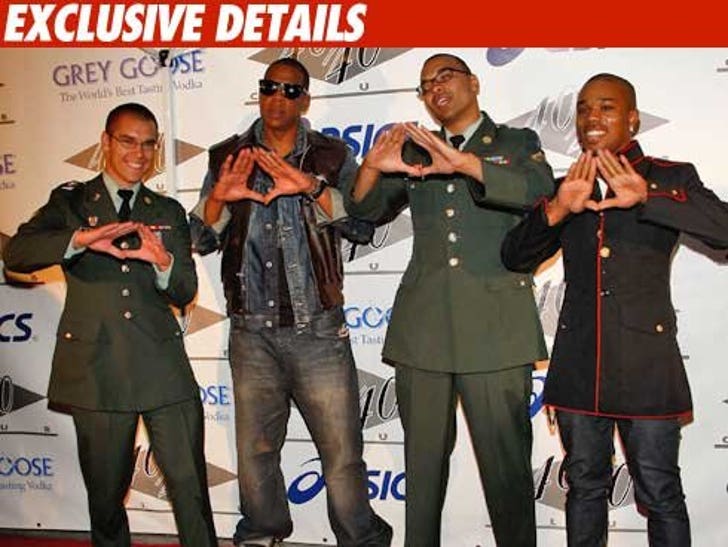 While Kanye West used the VMAs to destroy a young girl's hopes and dreams -- Jay-Z was busy making dreams come true for a few members of the U.S. Armed Forces.
Sources tell us when Jay arrived at the ASICS after party at the 40/40 Club -- which he owns -- on Sunday night, he pulled the uniformed crew from the line outside to walk the red carpet with him.
After that, we're told Jay brought them inside the club and hooked them up with full VIP treatment.