Ziggy & Dolph -- Who Are You Wearing?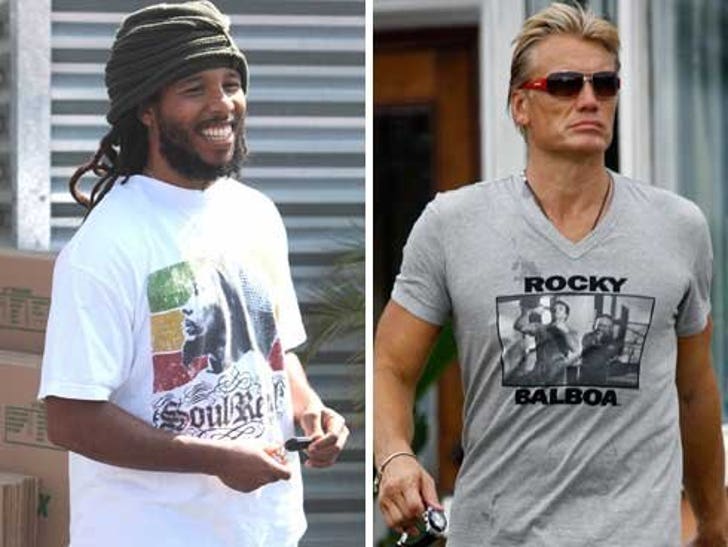 Ziggy Marley and Dolph Lundgren have taken the ironic t-shirt craze to a whole new level.
While out in L.A. this weekend, Ziggy rocked an image of his legendary dad Bob Marley and Dolph chose a pic of the man that made him a star ... Rocky Balboa.
Wearing your claim to fame is the new "Do you know who I am?"