Beauty Queen Takes It All Off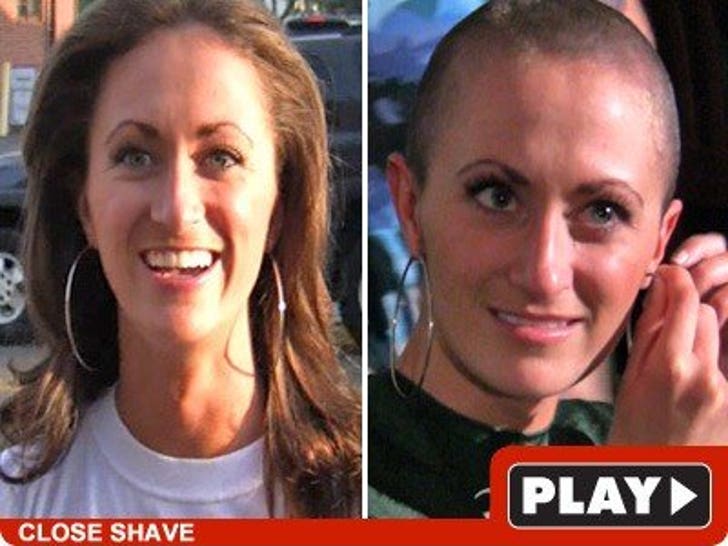 Miss Virginia 2008 Tara Wheeler pulled a Britney -- but instead of buzzing off her hair from a case of the crazies, she did it for a much better cause.
TMZ was there in Arlington, VA yesterday as Wheeler went all G.I. Jane in an effort to raise money for St. Baldrick's, an organization benefiting kids with cancer.
Check the before and after -- we think she actually pulls off the look.