Jasmine Fiore Memorial Photos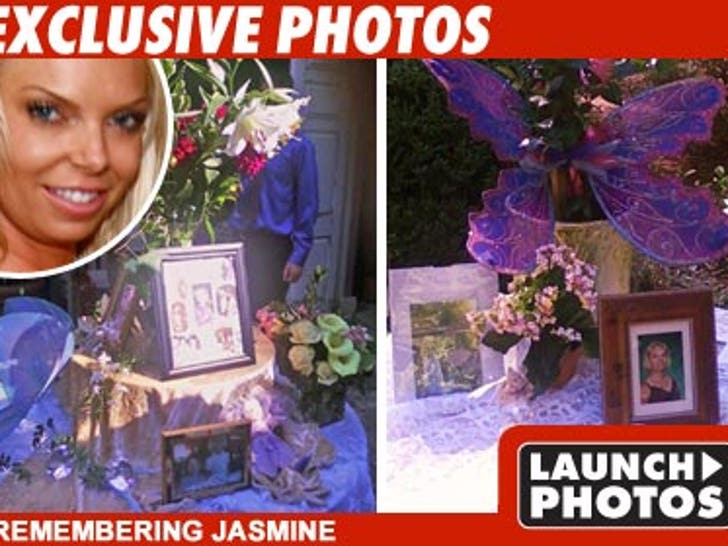 Jasmine Fiore's friends and family gathered at a ranch in Santa Cruz, CA on Sunday -- and the private ceremony was decorated with a bunch of old photos of the former model.
We're told the emotional memorial was held at the estate of Joanna Miller -- granddaughter of Walt Disney -- because Jasmine was good friends with Joanna's son.
We're told a larger, public memorial for Jasmine will be held on October 4 in Las Vegas.