Stefani's Tenant Victim of Smash and Grab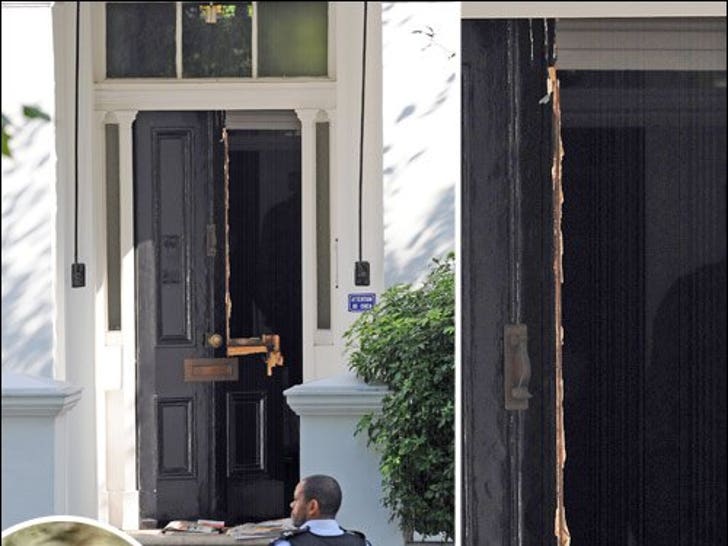 Gwen Stefani and Gavin Rossdale's huge London mansion was broken into this weekend -- but lucky for them, the section of the house where they actually live remained untouched.
The Metropolitan Police in London tell us the home -- where Gwen and Gavin rent out the bottom floor to another person -- was broken into on Saturday night ... check out the huge chunk of the front door that's missing.
Cops say a number of items from the residence on the bottom floor went missing -- but the couple's actual abode upstairs remained untouched.
Stefani was halfway around the world when the break-in occurred -- performing at a concert in Singapore. As of right now, cops say they have no suspects.