Polanski's Lawyer -- Ready for a Fight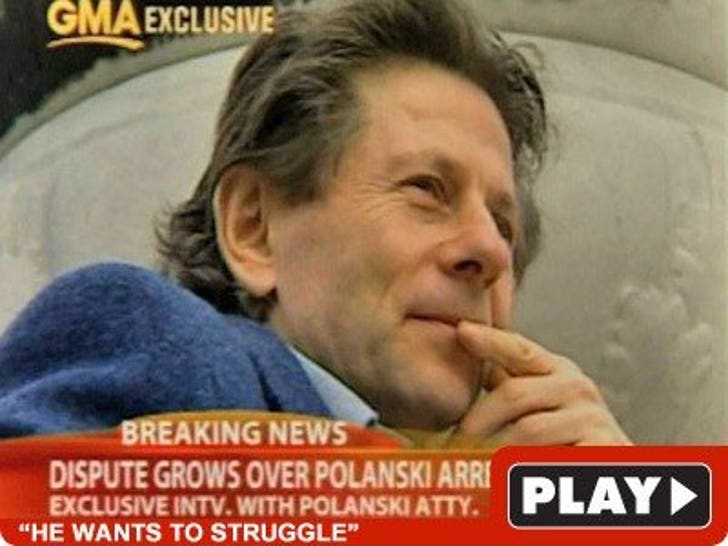 After 30 years on the run, Roman Polanski is finally behind bars -- but, according to his lawyer, he ain't staying there.
Polanski's attorney, Herve Temime, called into "GMA" this morning to say his client is in "very good shape" and believes it will be possible for him "to obtain his freedom."
The director was taken into custody by Swiss authorities trying to enter Switzerland on Saturday. He was captured on a 30-year-old warrant after he pled guilty in 1977 to having unlawful sexual intercourse with a minor.